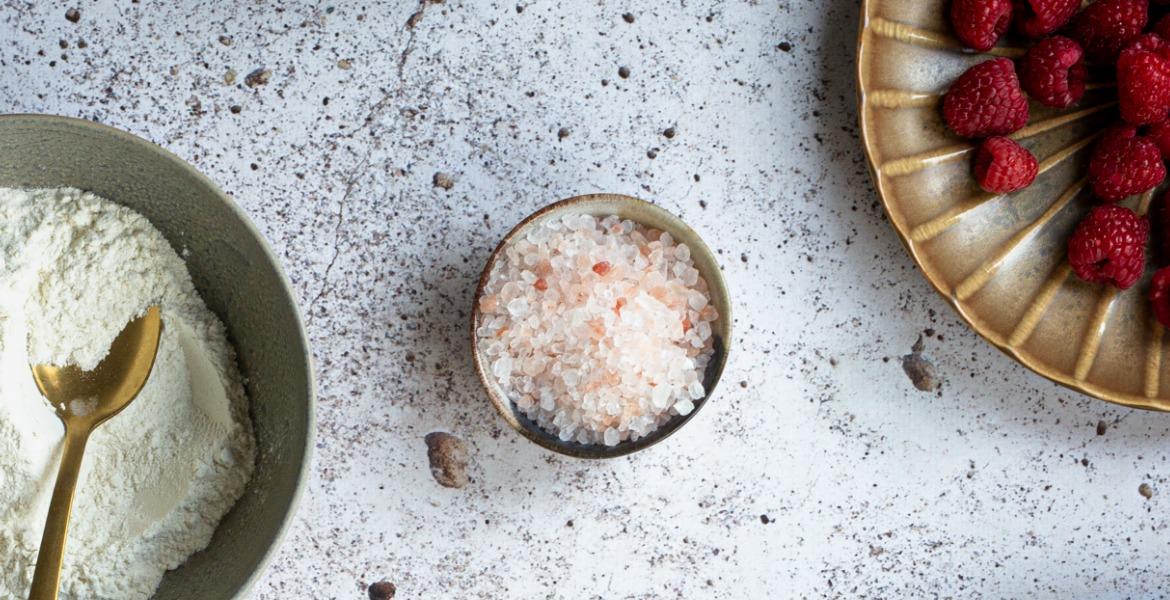 Herby Salt by Cornersmith
This simple salt recipe is a great way to jazz up any meal and use up all the last bits of herbs in the pantry or garden.
Flavoured salts are a handy thing to have next to the stove or on the table. Herby salts can be added to potatoes before roasting, to fish before grilling, sprinkled over corn with lots of butter or beautiful fresh tomatoes and mozzarella.
We love to make a big batch and gift them to our friends and family. It's the sort of thing one never buys but once you have it, you're so grateful that you do.
To dry herbs:
To dry herbs quickly in the oven, spread herbs on a baking tray and place in a low oven (60 - 110 degrees celsius depending on how low your oven goes) until completely dry. The fresher the herbs are, the longer they will take to dry. Check them after 10 minutes.

Allow to cool completely before storing.

In a jar mix 1 - 2 tablespoons of dried herbs, crushed, or powdered with 100g of pure salt (double or triple if you want to make more).

Add a teaspoon of chilli flakes, dried citrus powder or ground white pepper if you'd like.

Shake well and keep it out of the pantry so you remember to sprinkle it on everything!
This recipe was provided by our Innovation partner Cornersmith. The innovation partnership between Cornersmith Cooking School and Love Food Hate Waste has provided Cornersmith with funding to create a suite of videos that will take a fresh, fun and dynamic approach to change behaviour in the kitchen and set goals to eliminate food waste at home. Find out more about our Partnership Program.