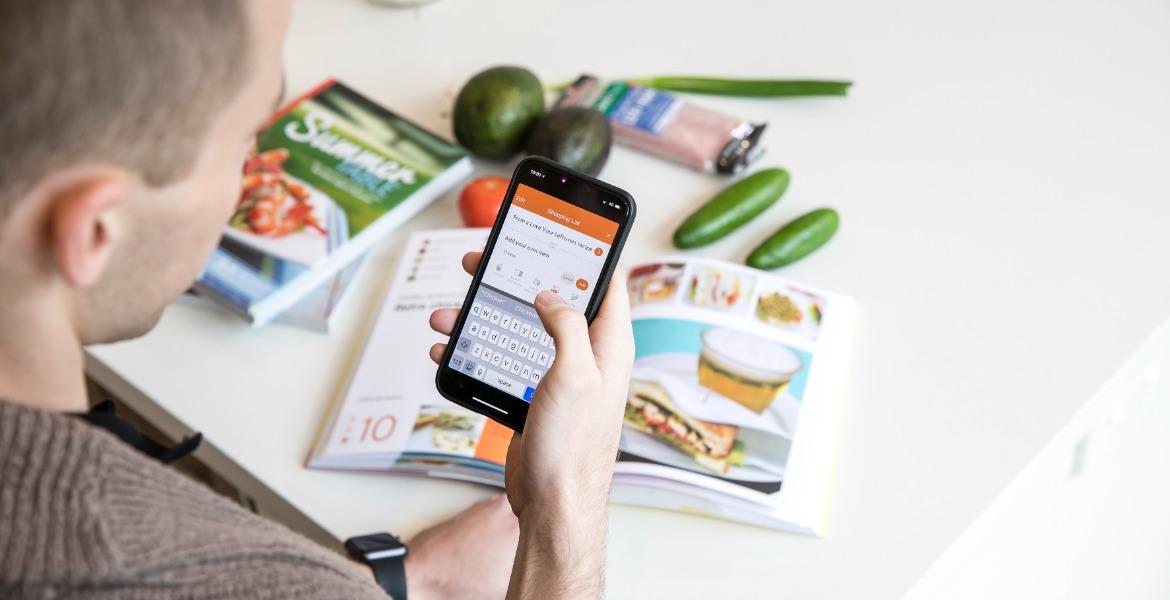 Prepare for your shop
A good shopping list reflecting your meal plan can make shopping easier and save you money and time. Before you write your list and head to the shops, double-check what you already have in the fridge and pantry.
 
Research shows the two single most effective ways to help you waste less food are meal planning and writing a list and sticking to it.  It helps keep you focussed in the shops and ensures you have every ingredient at home you need for your planned weekly meals.
Here are our tips for a successful shopping trip.
Before you go
Your shopping list should correspond with your meal plan. Use the Love Food Hate Waste menu planner and shopping list to guide you. Before you write your list do a stock take to and check what you already have in the fridge and pantry. Some people take a picture of the fridge on their phone to remind them in the shop.
There is no right or wrong way to write a shopping list. Some people write their list according to food categories, listing 'fruit and vegetables', 'dairy and eggs' etc. Others find it helpful to write their list according to supermarket aisles.
Write down the quantities of the ingredients you need. Keep in mind that some recipes could use the same ingredients; which can help you save money and use up leftover ingredients.
Aim to buy fruit and vegetables that are in season – they're often fresher and less expensive. Check out our Pocket guide to seasonal fruit and vegetables to see what's in season right now. Print it out and leave it on your fridge to remind you of what foods to plan your meals around.
Don't shop when you're hungry, as it's much harder to resist an impulse buy. Make sure you grab your reusable shopping bags before you go!
At the shops
Checking the cost of items by weight on shelf labels in the store or online can help you save money. Just because an item is cheaper doesn't necessarily mean that you are getting the best bang for your buck. Compare the unit prices of different brands, or compare the cost of fresh vs frozen to get the best value for money for the item you need.
Look for the 'Use-by' and 'Best-before' dates and make sure you will be able to use the product in time.
Pack your heavy grocery items at the bottom of your bag or in a separate bag to avoid bruising and splitting fruit or vegetables.

Bulk buying
Buying in bulk might seem like a good money-saving idea at the time but only buy in bulk if you have enough room at home to store it correctly. When it's well-planned, bulk purchases can be value for money, use less packaging and save you time and money. Making chutneys, pickles or jams is a good way to preserve bulk buy fruit and vegetables. Make sure you allow time to do that while everything is still very fresh. 
Useful Links
Prepare for your shop is Step 3 in our free six-step Food Smart online program. If you haven't already, sign up to Food Smart and learn how to love your food and reduce your waste.