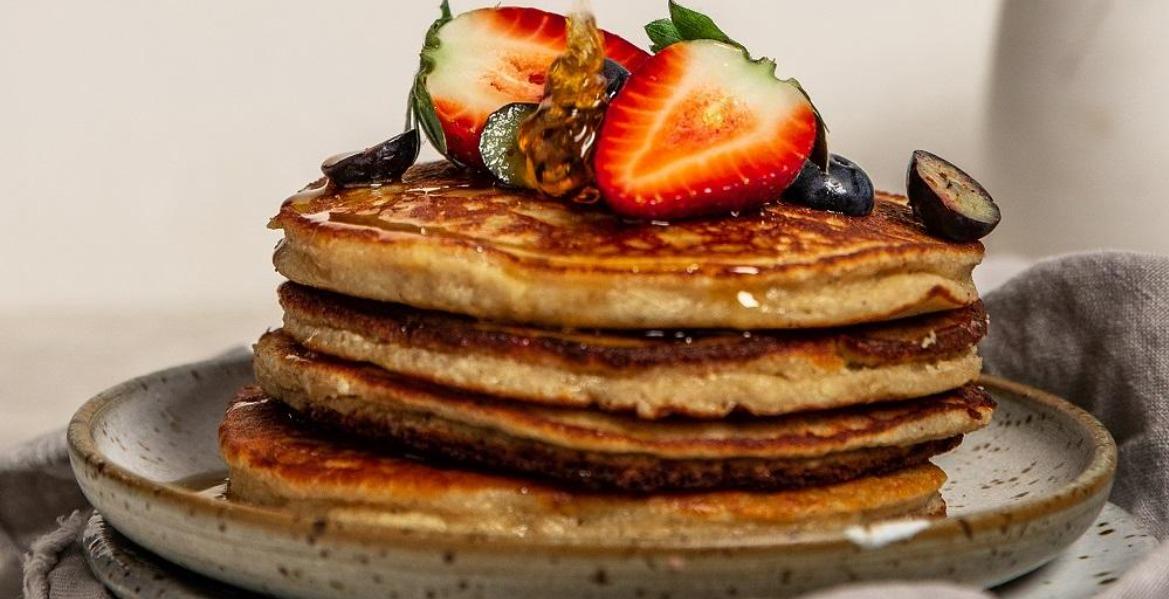 Save the Bl'oo'berries
We all love a good handful of blueberries. Not only are they delicious but are known to have many health benefits like promoting brain function, improving the immune system and sight!
But what if our beloved Bl'oo'bs are tucked behind something in the fridge, and they become a little wrinkly? Fear not! Why not make delicious blueberry pancakes for the family, it's a sure winner. 
What do you do with your sad blueberries?
Wrinkly Blueberry Banana Pancakes 

Ingredients  
•    1 banana, mashed
•    1 cup almond meal
•    1/2 tsp cinnamon 
•    1/2 tsp baking powder (gluten-free)
•    2 eggs 
•    1 tbs melted coconut oil
•    1 tsp vanilla extract
•    2 tbs milk
•    1/2 tbs honey
•    1/2 punnet blueberries (or as many as you like)
•    1 tbs coconut flakes to top
*This recipe is gluten-free and vegetarian

Method 
1.    In a bowl add the almond flour, cinnamon and baking powder and mix until combined.
2.    Add the eggs, coconut oil, vanilla extract, honey and banana and combine.
3.    Heat a frying pan on low and spray with coconut oil or canola oil.
4.    Scoop ¼ pancake mix for each pancake, spread slightly to make an even round shape (as the mix is thick) and place a blueberry on top of each. 
5.    Cook either side until slightly brown and cooked through.
6.    Serve with remainder of the blueberries and drizzled honey.
Makes 4 pancakes serving two people.