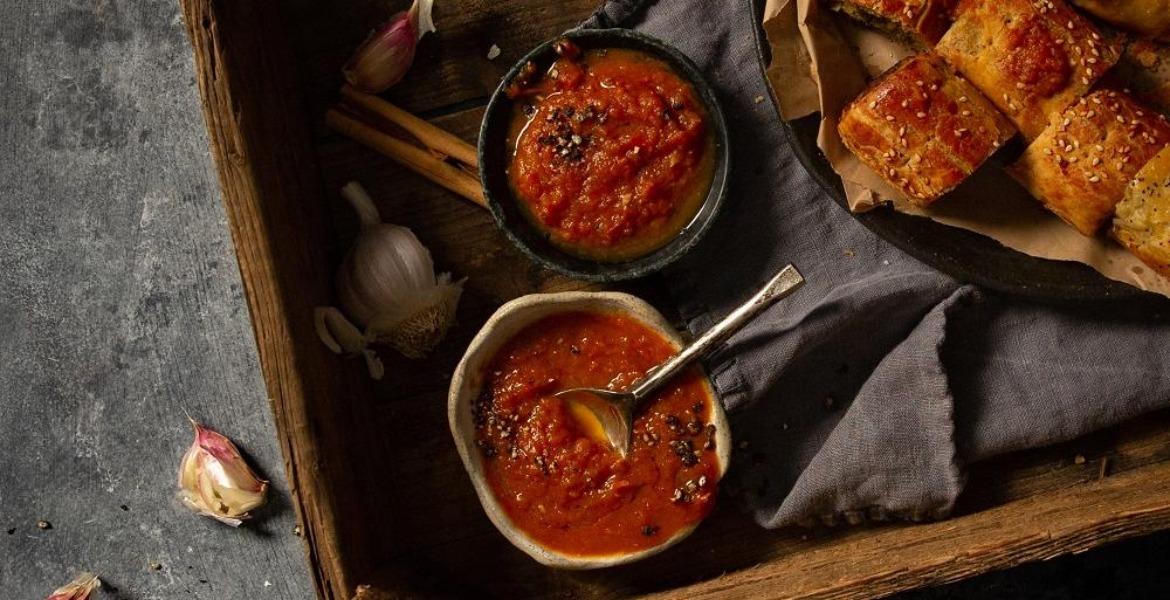 I love you from my head tomatoes!
Tomatoes can do no wrong! But sometimes life gets in the way and we realise some of our tomatoes are getting a bit parched and are no longer considered "salad-friendly". 
What better than transform your going off tommies into a sugar-free tomato sauce to accompany your meals! Talk about stretching your tomatoes.
Wrinkly sugar-free tomato sauce
Ingredients
2 kg tomatoes, diced

2 small brown onions, diced

1 tbs extra virgin olive oil

4 cloves of garlic, crushed

2 tsp ground pepper

1/4 tsp ground cloves

1/2 cinnamon stick

2 tbs Himalayan pink salt

1 tsp allspice

1 1/2 cups white malt vinegar
*This recipe is gluten-free, dairy-free, vegan and free from refined sugar
Method
In a large pot add extra virgin olive oil, crushed garlic, tomatoes, onions, ground pepper, ground cloves, cinnamon stick, salt and allspice.

Sauté for 10 minutes on medium heat.

Add white malt vinegar and bring to high heat for three minutes.

Reduce to a low simmer for 1 hour 45 minutes with the lid off.

Once cooled, store in the fridge or freeze for later use.
This spiced tomato sauce is a great way to use your over-ripened tomatoes and the perfect topping for your next burger.